Ted Hsu, MP - From the 1983 CUPC to the 41st Parliament, Oct 28, 2012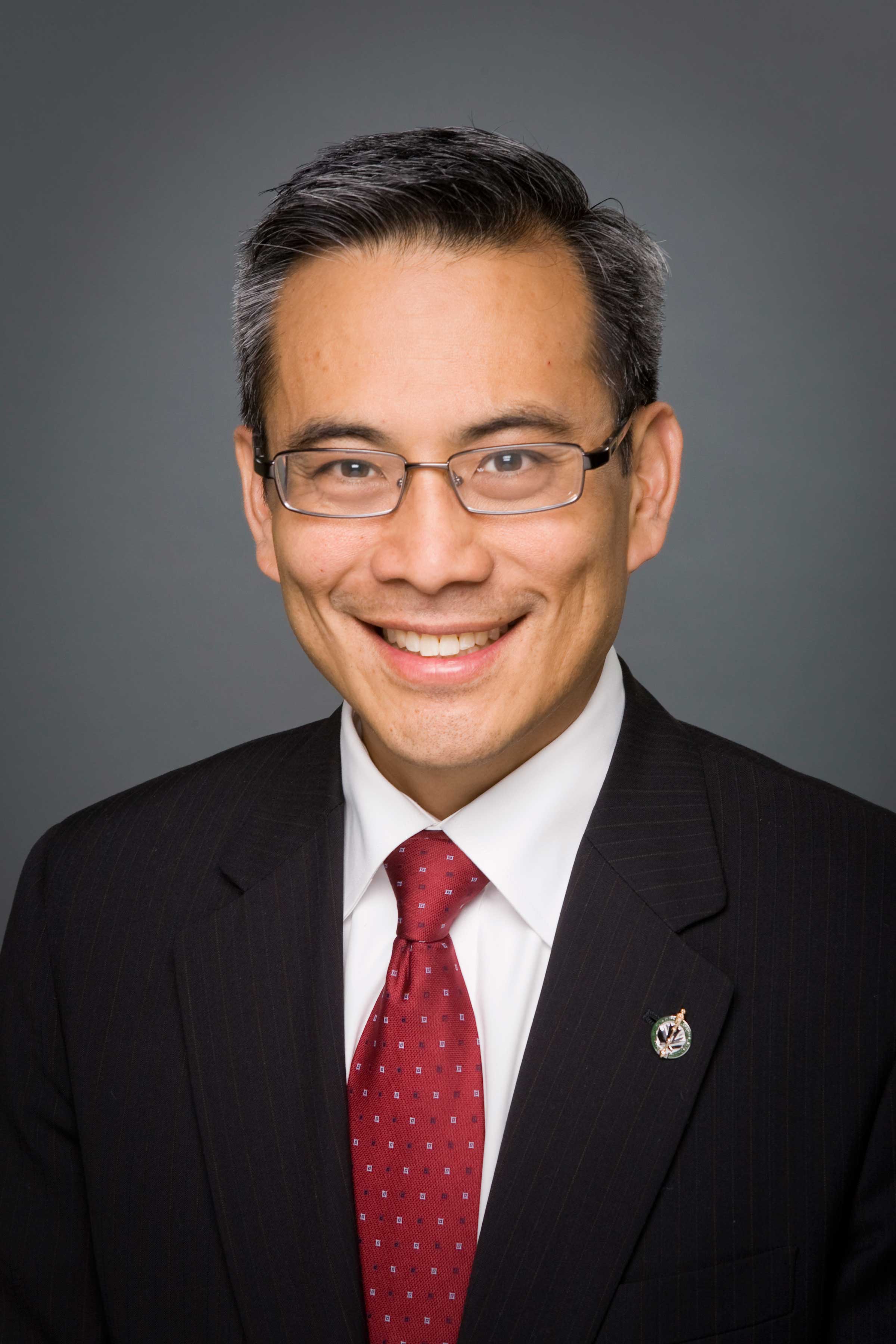 Ted Hsu, MP
Physicist, investment banker, alternative energy business developer, stay-at-home father, Member of Parliament
From the 1983 CUPC to the 41st Parliament - Oct 28, 2012
I will share in this talk experience that I hope will be useful to young physics students attending the 2012 CUPC, from a former student who attended the 1983 CUPC, worked in research, business, and was elected to the House of Commons in 2011.
Ted Hsu (pronounced 'shoe') was elected Member of Parliament for Kingston and the Islands in May 2011. He was one of only two new Liberal candidates to win federal office in that election. Hsu, 48, grew up in historic Kingston, Ontario. He attended Queen's University, from which he graduated in 1984 (B.Sc. with Honours in Physics). He obtained his Ph.D. in Physics from Princeton University in 1989. He is fluent in French and Chinese.
After working abroad in the United States, France, and Japan, Hsu chose to return to his hometown. He and his wife, Tara Sharkey, are the proud parents of two young daughters.
Upon entering Parliament, Hsu was appointed as the Liberal Party critic for Science and Technology, the Federal Economic Development Agency for Southern Ontario, and the Federal Economic Development Agency for Northern Ontario. In June 2012, Ted became chair of the Ontario Liberal caucus, a committee composed of all Liberal MPs and Senators.
He is regularly called upon to represent the Liberal Party at committee meetings in the House of Commons, including the Industry, Justice, Finance, Heritage, Natural Resources, Library of Parliament, and Status of Women committees.
Hsu has a diverse background, having worked in three different fields in four different countries. Before entering politics, his career paths involved scientific research, investment banking and alternative energy business development.
With a Ph.D. in Physics from Princeton University, Hsu published 25 research papers on topics such as superconductivity and neutron scattering. He worked at Atomic Energy of Canada's Chalk River Laboratories (AECL). This experience gave him first-hand knowledge about one of the largest crown corporations at the time.
After his work with AECL, Hsu began a 10-year career in finance that took him to the United States, Europe, and Japan. As both a researcher and a trader, he wrote and used computer programs and models to manage market risk.
During his years in investment banking, Hsu worked for Banque Nationale de Paris and Morgan Stanley, where he gained experience as a manager.
Beginning in 2007, Hsu served a three-year term as executive director of SWITCH, a Kingston not-for-profit association that promotes job creation and investment in sustainable energy. He appreciates the need to nurture the local economy in fields including sustainable energy - where the focus is on the jobs of the future - and to achieve progress by working together with the private sector and municipal and provincial government partners.
His commitment to honest accounting practices for natural resources inspires him to seek out the most cost-effective ways to support the energy consumption of a nation, now and in the future.
Prior to leading SWITCH, Hsu spent three years as a stay-at-home father, while his wife earned an advanced degree. He was motivated to enter politics because of his concern for the kind of world that his children and grandchildren will inherit. He feels strongly that government has a moral responsibility to tackle our problems today and not pass on a debt of troubles to future generations.
Hsu believes that he brings unique perspectives to Parliament as a Canadian who is grateful to this country and its people for welcoming his Chinese immigrant parents, as a physicist whose years in research taught him the value of careful, quantitative thought and attention to detail, as a business manager whose global experience has given him a special outlook on his hometown and country, and as a father taking care of his children's everyday needs, worrying about the world they will face as adults.